Environmental accounting (period: April 1, 2019 to March 31, 2020)
[Scope of summarization]
We summarized the accounting results by consolidating the results of our company, eight domestic affiliates, and six overseas affiliates with the production base in accordance with the environmental accounting guidelines for the fiscal 2005 version (Ministry of the Environment). For SKT, however, the summarization period is January 1 to December 31 in 2019, which is the same as the settlement period.
Investment amount and expense amount for environmental preservation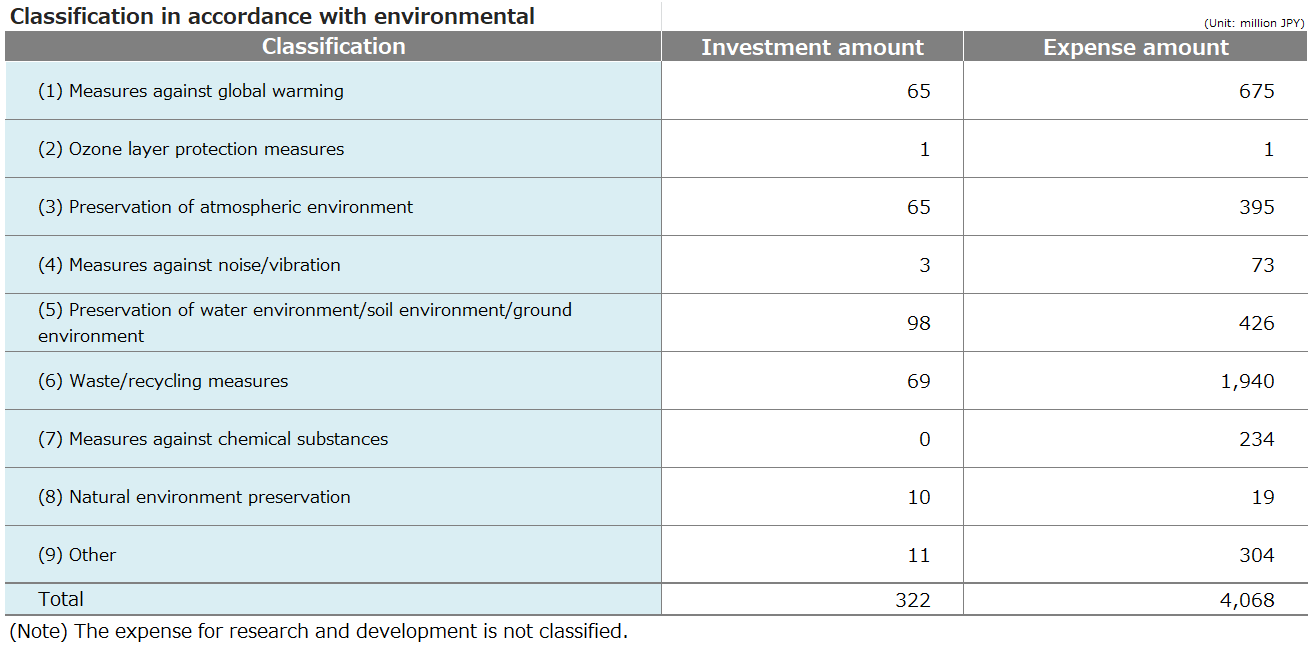 Economic effect associated with environmental preservation measures (in monetary unit)
Investment in environment preservation and safety/accident prevention
In our business activities, we are engaged in environmental preservation and the security of safety. We proactively invest not only in environmental measures but also in safety and accident prevention, including the prevention of industrial accidents, measures against earthquakes, and 3K improvement. In fiscal 2019, the amount of our investment in the environment was 320 million JPY (renewal of refractory material in submersible combustion furnace and renewal of parts of sludge dehydrator in Nagoya Factory, and others) and the investment in safety and accident prevention was 430 million JPY (renewal of fire extinguishing equipment in Kashima Factory, and others).