Environmental accounting (period: April 1, 2020 to March 31, 2021)
[Scope of summarization]
All of our offices, eight domestic affiliates, and five overseas affiliates with production bases


Investment in environment preservation and safety/accident prevention
In our business activities, we are engaged in environmental preservation and the security of safety. We proactively invest not only in environmental measures but also in safety and accident prevention, including the prevention of industrial accidents, measures against earthquakes, and 3K improvement.
In fiscal year 2020, the amount of our investment in the environment was 400 million JPY, and the investment in safety and accident prevention was 340 million, which included main investments for renewal of submersible combustion furnace at the Nagoya factory and the purchase of VOC treatment equipment at SKN.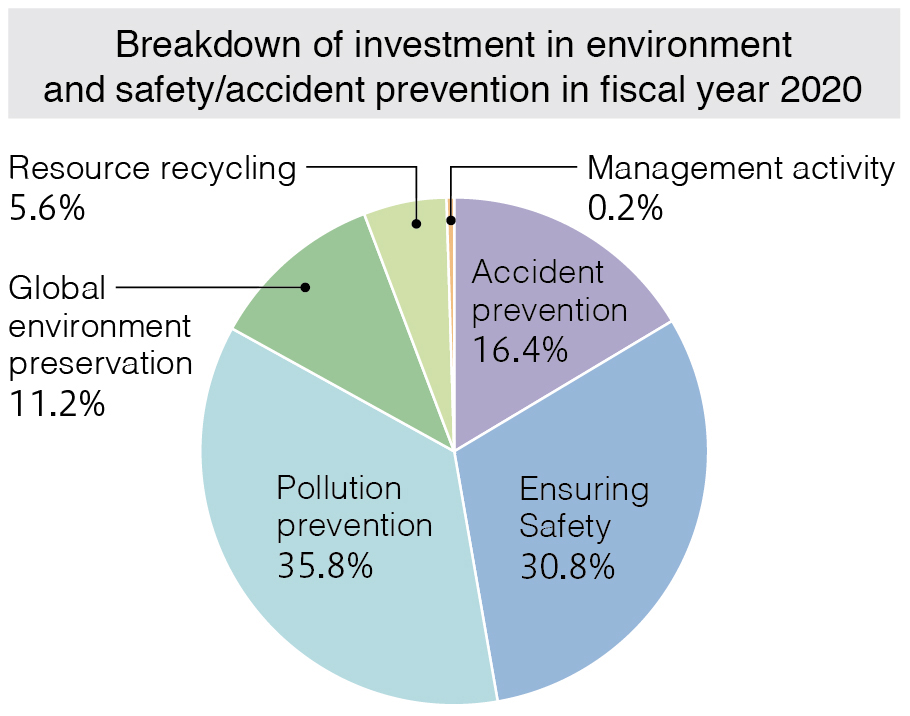 Material flow in fiscal year 2020
The values shown below are the values for consolidated results at home and abroad. Each value in parentheses is the percentage with respect to the result in the previous year.