Sanyo Chemical video content.
Corporate Introduction
Below you will find a series of videos offering a simple and straightforward introduction to the business and operations of the Sanyo Chemical Group. Founded in Kyoto, Japan's ancient capital of more than one thousand years, Sanyo Chemical strives to be a unique and excellent global corporation in all it does. Under the motto, "Let us contribute to building a better society through our corporate activities," we work to best address the needs of our customers through the functional power of Performance Chemicals and promise to continue to help building a better society for all moving forward.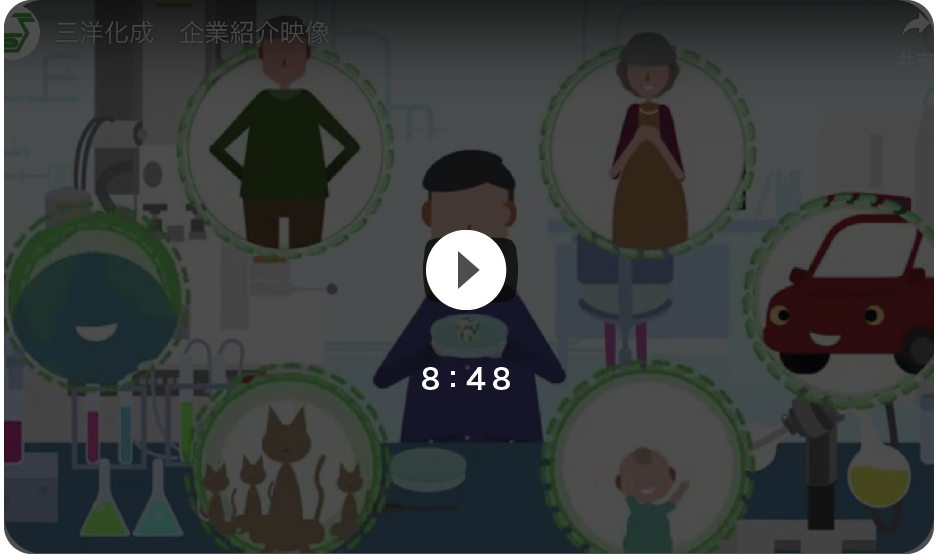 Sanyo Chemical commemorating the 70th anniversary