Company Motto
Code of Corporate Ethics
With compliance and corporate social responsibility in mind, our group will voluntarily take action and implement the company motto "Let us contribute to building a better society through our corporate activities" with a good social conscience and integrity. Under these corporate ethics, we set nine major rules of conduct: provision of useful products, proper transactions, environment preservation, communications, information management, respect for human rights, contribution to society, thorough safety, and banning of any relations with antisocial forces. Recognizing that it is most important to set an example of observation of this code worth following, all corporate managers will try to develop an effective management system in the group, including responsible management of the observation status of this code in the group, and will also prompt the supply chain to take action in accordance with the spirit of this code. In the event of any violation of these principles and loses the trust of society, top management must take responsibility to respond to the situation, by investigating the cause, trying to prevent such a situation from occurring again, and implementing other measures.
Code of Corporate Ethics:https://www.sanyo-chemical.co.jp/eng/company/governance
Sustainable management
So far, CSR management has been conducted mainly by the Corporate Social Responsibility Committee by giving consideration to the sustainability of the environment, society, and economics. However, we have questioned the meaning of existence (purpose) of our company in the midst of a changing society's expectations for the role played by corporations, and in order for our group to cooperatively further strengthen the system for promotion of sustainability, placed the concept of sustainable management above CSR (cooperate social responsibility) and installed the Sustainable Management Committee. In March 2021, we joined the UN Global Compact (UNGC).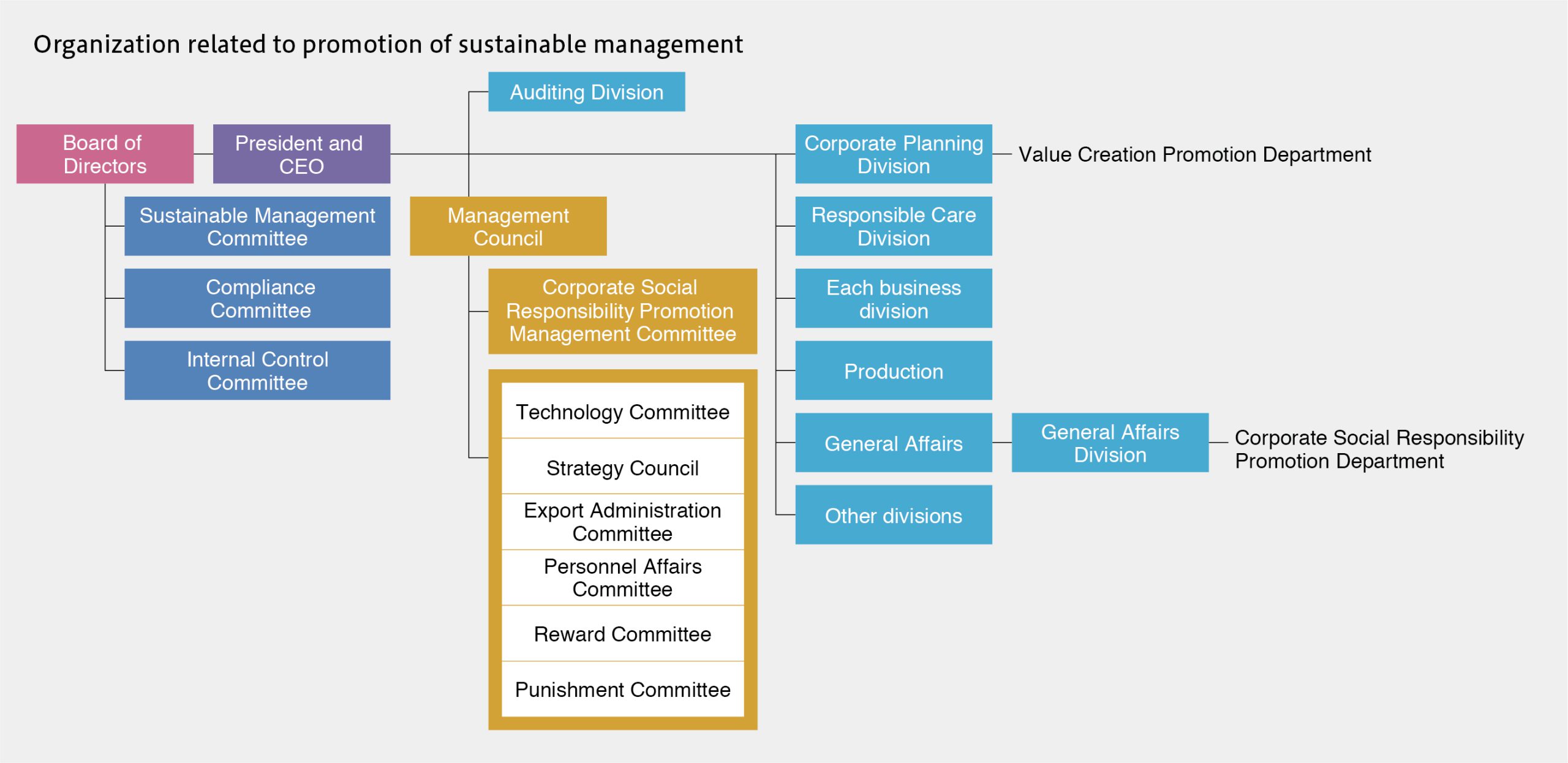 CSR procurement guidelines
For our company as a whole to promote the CSR activity, we set CSR guidelines that cover 11 issues to be addressed, including compliance, corporate governance, environment, safety, human rights, and employment. The person responsible for promotion of each item expresses the commitment to implementation, and a team centering around the department responsible for implementation appointed by the person responsible for promotion determines the specific efforts and schedule and promotes the CSR activity.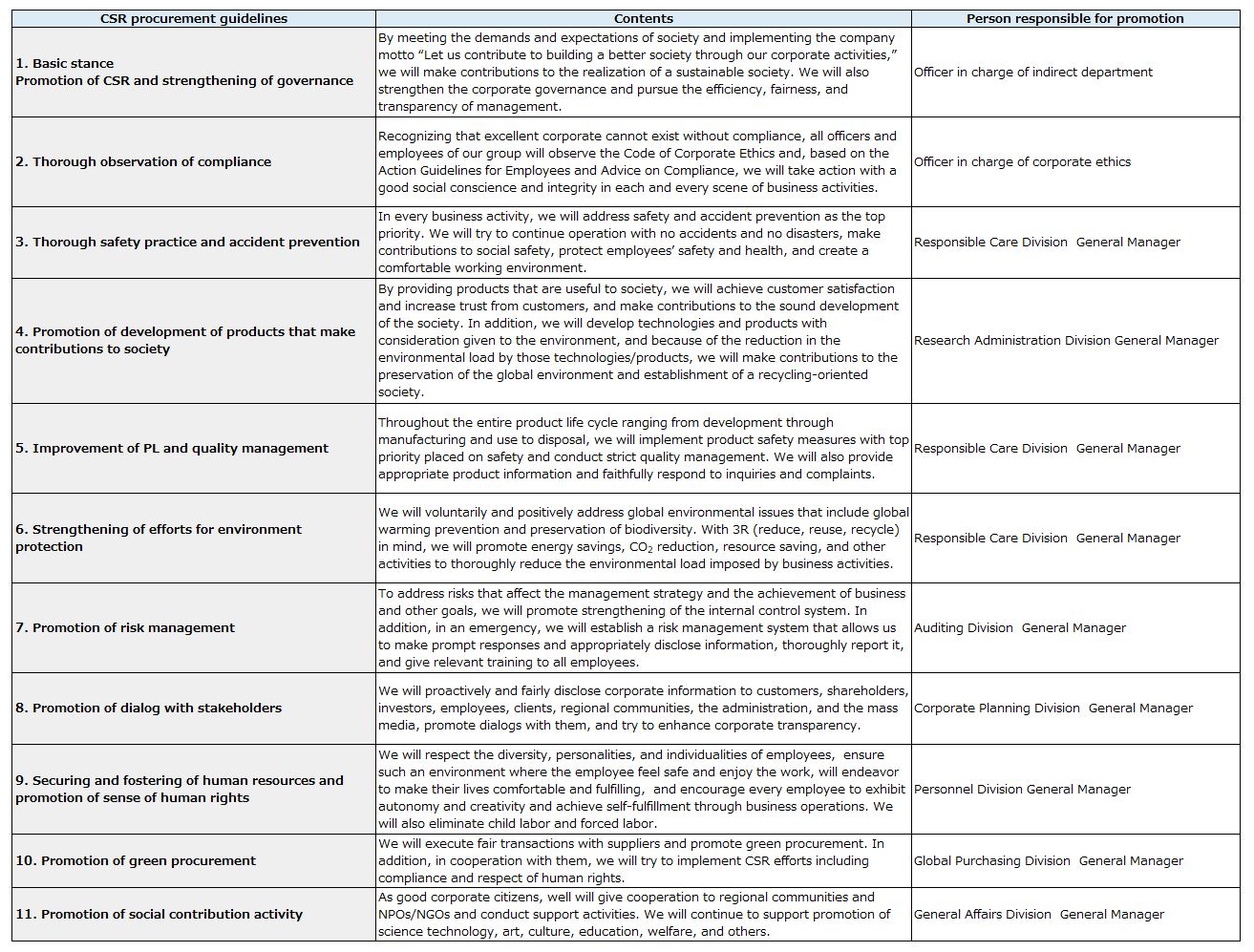 Clicking this image magnifies it.
Action Guidelines for Employees
The Action Guidelines for Employees provide the basic mindset for observing the rules of conduct stated in the Code of Corporate Ethics and specific actions that lead to behavior made on a daily basis, and show points to be considered when making an action as a corporate person. Relevant in-house rules, laws and regulations, and reference information are also provided in it.