「We shall respect the diversity, individuality and personality of our employees, and ensure a safe and comfortable working environment. And we shall encourage employees to achieve self-realization through their operations by exerting self-initiative and creativity.」
As part of our commitment to promoting CSR, in 2017 we took on a series of initiatives to encourage employee training and foster employee health as part of our company-wide health management. The Sanyo Chemical Group endeavors to respect the human rights of all people and employ a diverse workforce. Through the adjustment of our management system and work environment, we help employees to achieve their full potential and further promote the development of a workplace where all employees can work comfortably. We also work to support the careers of our employees as they go through transformative life stages centering on childbirth, childcare and looking after aging or sick relatives.
An Organization with a Shared Vision and Willingness to Take on Challenges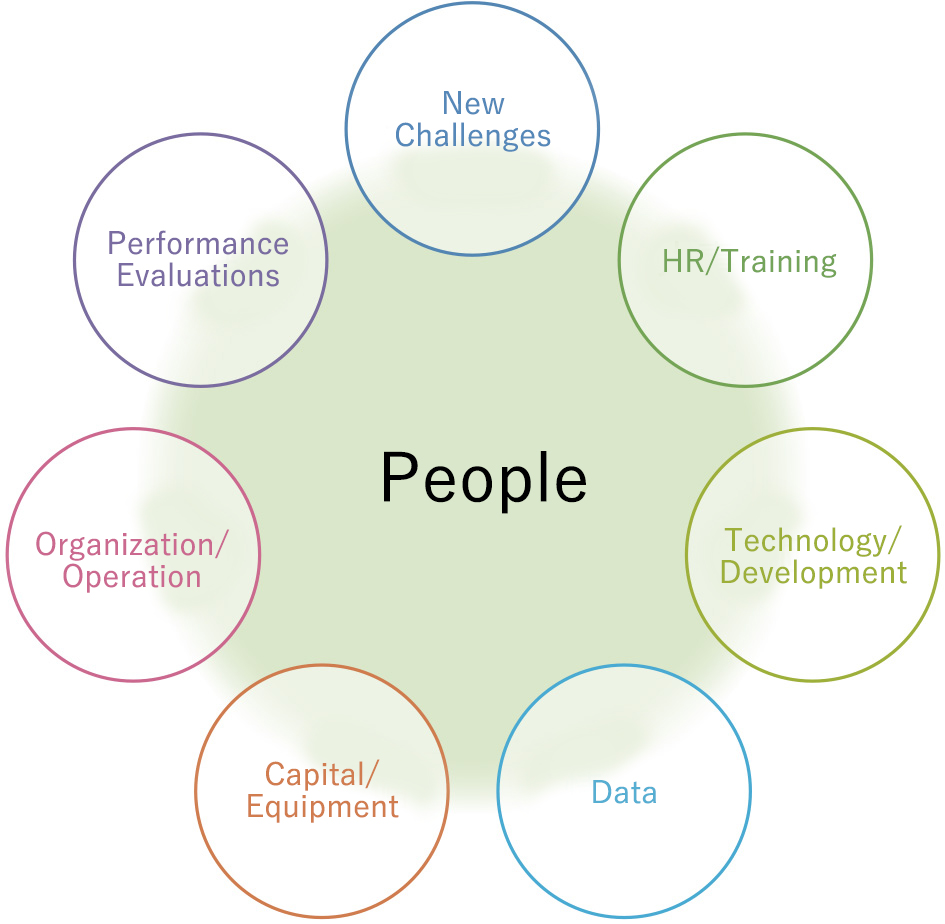 Sanyo Chemical is adapting to the dynamic business environment by introducing individual-based management, a concept developed by and unique to Sanyo Chemical. Our individual-based management is intended to encourage employees to take up challenges by utilizing the company's programs and tools, so that every single individual can grow with the company, and ensure their job satisfaction and well-being.
It is said that people make the company. In the future, individuals' capabilities, their willingness to take on challenges, and high ethical standards will become increasingly important.
The motto is: Take initiative, with passion. Through the pursuit of this common vision by all its group companies, Sanyo Chemical is endeavoring to become a truly unique and excellent corporate group that operates on a global scale.
Respect for Human Rights
Eliminating Discrimination
We are committed to eliminating all forms of discrimination from our business and profess the following as part of our Employee Action Guideline
We shall not commit or accept any form of discrimination based on a person's social standing, religious beliefs, sex, nationality or other distinguishing characteristics.
We shall work to deepen understanding of our philosophy of Individual-based Management among all employees, whether they be temporary contracted workers, staff at affiliated organizations, or any other of the diverse positions we employ.
We shall not only remain opposed to child and forced labor but shall also boycott all materials and supplies produced through such means.
Ending Harassment
In working to end harassment, we have included the relevant provisions in our rules of employment and disciplinary regulations and established an independent set of harassment prevention policies. We have also set up a consultation hotline and system for internal reporting and take the utmost care to protect any whistleblowers in our fight against workplace harassment.
TOPICS
We received "Platinum Kurumin" Certification for creating a supportive workplace for employees with children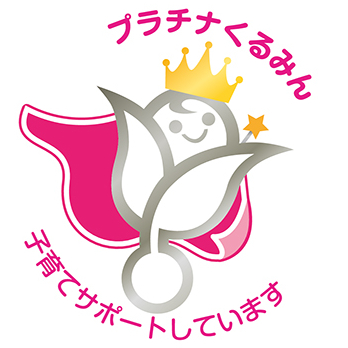 In August 2017, we obtained Platinum Kurumin Certification from the Kyoto Labor Bureau. The Platinum Kurumin designation is awarded to companies who, in addition to being recognized by the Ministry of Health, Labor and Welfare for their efforts in supporting employees with children, have gone on to pursue even higher standards in creating a supportive workplace. Following amendments to the certification criteria in April 2017, we were the first company in Kyoto to be awarded such a prestigious designation.
We received an Award of Excellence from Ibaraki Prefecture for our efforts in encouraging employee marriage and childcare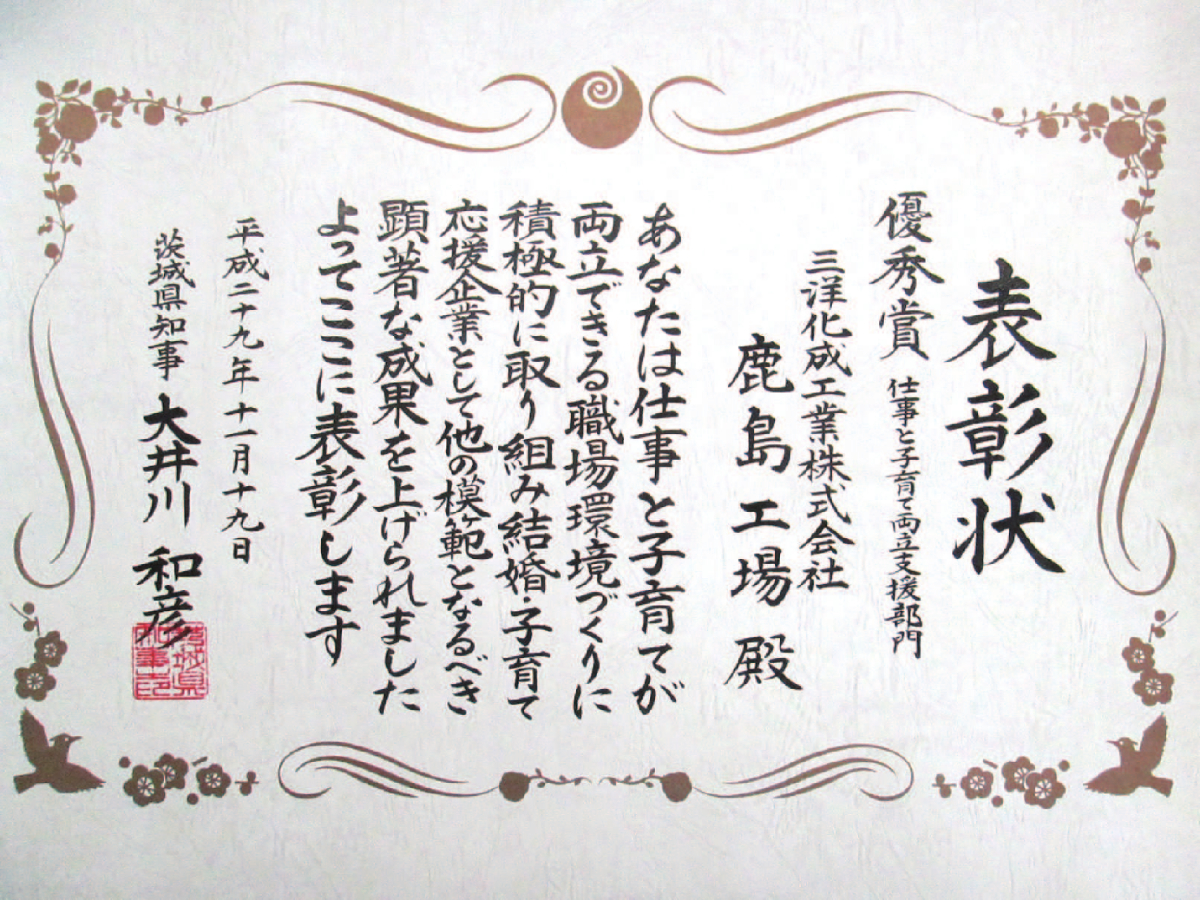 In November 2017, we received an award of excellence from Ibaraki Prefecture for our work supporting employees looking to achieve a successful balance between career and family. The award was part of a festival promoting marriage and childraising among working couples and was presented to companies in recognition of their efforts to encourage family-oriented initiatives in the workplace.
We felt honored to be recognized for our proactive endeavors to create an environment where employees can pursue both career and family, as seen in our various programs promoting female involvement in the workplace and access to childcare leave for male employees.